What our clients have to say...
We would like to start by thanking Dayna at "Investment and Finance Coaching" for all her outstanding help during our loan process – the team at IFCA went above and beyond expectations to insure our loan was a hassle free experience. We went to IFCA in the hopes of sorting out our drowning financial situation, It came to a point when my husband and I were standing to lose everything including our house! With two young boys this to us was not an ideal position to be in. Dayna helped us understand the importance of reducing our debt to only have one loan which in turn has helped us not only keep our house and pay off all those bad debts of credit cards but to free up some extra funds each month. My husband and I would highly recommend their services and will be sure to recommend them to anyone not just for Dept. consolidations for any other services.
Mr. & Mrs. Shepherd - Western Australia
Absolutely brilliant!!! Cheers Dayna. You've achieved what other advisors told us was impossible.
Hi Dayna,
Firstly. Thank you so much for all you've done for us in organising our refinancing. You've been absolutely brilliant, and amazingly patient with me lolJ
Thanks again!
Hi Dayna,
The funds have been added overnight. We would like to thank you for all that you have down. We can finally get rid of the credit cards and pay off the pile of bills. Thanks again!!
Both Millie and myself wish to say thank you most sincerely for the professional way in which you worked to produce a successful outcome and so solve our financial nightmare. It has been a pleasure in working with you and thank you and your support staff once again and hope you will be able to help others like us in the future. Once again thank you so much.
We would just like to thank you for all your time and effort in helping us secure the home loan for the house. It was much appreciated and we have now settled in to our new home. I will be sure to recommend you to others.
OH MY GOD!!!
I think I am in shock!! We just got home to the news and might just pop a bottle of wine to let it all sink in!!
I cannot thank you enough Dayna, tears are definitely in my eyes!!!
Seriously & honestly THANK YOU THANK YOU THANK YOU!!
Thank you so much for all your help & a special thanks for all your patience with me trying to joggle too many things at once which has been a pain in regards to delays in you receiving documents.
Hi Dayna and Anne,
Thanks again for the great service that you have provided.
I have been really impressed with the time you have taken and the way you have handled my situation to get a solution. You have kept me up to date with the progress of the loan application and explained what options I had available.
I would have no hesitation recommending your services to anyone.
I don't know how to thank you. You have done a great job in getting our loan through. God bless you and i will always make sure your company is known to anyone who is looking for a loan. Once again thank you so much from the bottom of my heart.
Wow – thank you. You have made my day. How fast was that??? Well done. I will now be able to get my life back on track and save some money.
Thank you once again for all your help.
You have been marvellous. It has been a pleasure dealing with you Dayna.
I think everything looks good now with the refinance…Just wanted to drop you a note to say Thank You for your assistance. I went through a couple of banks before coming to you and none of them were willing to assist like you did. Thanks again!
Thank you very much for your help with our loan. It was a pleasure dealing with you.
Thank you for helping us in our Loan, we are now very much happy with the outcome
We chose to refinance our home/investment loans just prior to christmas 2012, and went straight into the holiday season and busy times with floods etc. Dayna and the team at IFCA were there for all our numerous questions and did the chasing of all the forms and paperwork that needed to be completed. As well as liaising between the two banks and ourselves. We were kept up to date at every turn. We are very satisfied and would highly recommend them.
Free Finance Articles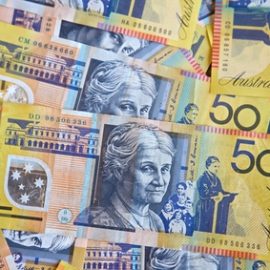 An offset account is truly a powerful tool if used correctly. Offset accounts are used by both home and investment loan borrowers as a great tool to save interest on... Read More
We work with these Financial Providers