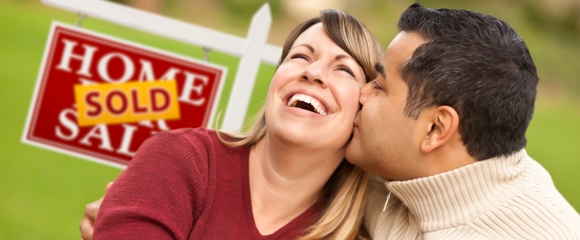 Low and No Deposit Home Loans
Low & No deposit home loans remain popular as a practical method of securing a property at TODAY'S prices with little or no out of pocket expenses.
There are still a number of pathways for Low and No Deposit lending (sometimes known as 100 Home Loans). These types of loans require Lenders Mortgage Insurance approval and as long as your situation suits the policy then loans can be structured with little or no out of pocket cost.
In most cases, the days of borrowing 100% of the purchase price without any proof of savings are long gone. These days to structure a No Deposit 100% loan, the applicant requires;

clear credit history

sound income with continuous 6 months employment and 2 years employed in similar role

minimal credit enquiries and sound repayment history of payments to rent, car/personal loan or credit card

some form of savings history or equity in a property even if you are not planning to use these funds in the settlement. *except in some Family Guarantee applications
So how can I still borrow with Little or No Deposit?
OPTION 1
With a guarantee from your parents or a family member
Family Guarantee at a glance
Buy your own property sooner
Avoid paying Lender Mortgage Insurance
Maximise the amount you can borrow (up to 100% of the purchase price, plus costs such as stamp duty and other legal fees)
If your family member own a property and are willing to guarantee your loan, then you can borrow 100% or more of the puchase price without proving any savings of your own.
This will eliminate paying the Lenders Mortgage Insurance premium and maximises the amount you can borrow.
The guarantee is secured by your parents property, behind their existing mortgage. Because of this additional security, some of our lenders are willing to waive the requirement for any savings.
This option is by far the most common way for first home buyers and investors to borrow the full purchase price of a property.
The family member should have income outside of a Government Pension and have equity in their property.
Guarantors can be parents, parents-in-law or step-parents (grandparents and siblings will also be considered)
Guarantors can determine what portion of the loan they will secure (they don't have to provide a guarantee covering 100% of your loan amount).
OPTION 2
With a 95% loan and a credit card:
This is a popular product with home owners and investors alike. Borrow up to 95% of the purchase price plus the option of a $20,000 credit card in addition to the mortgage. The credit card is at the same low interest rate as a line of credit home loan, which enables you to effectively borrow 100% for any property up to $400,000.
So what is the catch? This lender requires you to prove at least 5% of the purchase price, saved in a bank account and to prove it has been held or saved over at least three months. The credit card cannot be used toward the deposit, but can be used to pay for stamp duty or other lending and settlement costs.
If you do not have any money then a gift of funds from a parents is acceptable, which you can then hold for three months to meet this requirement. If this suits let us know and we can provide further details.
With a 95% loan and a personal loan:
Borrow up to 95% home loan and utilise a personal loan to put toward the 5% deposit. The lender and mortgage insurer will want to see a sufficient income and credit position to comfortably afford the payment of both a home and personal loan as well as any other liabilities that may be in place. A sound payment history of rent and other commitments, plus some level of savings is required to meet the mortgage insurers criteria.
95% with 5% gift from parents:
Borrow up to 95% of the purchase price with no savings history and provide a gift of funds as the deposit from a family member. If you have been renting for 12 months then you can borrow 95% of the purchase price without proving a savings history.
If you already own a property:
if you own another property with equity, this will enable you to also borrow up to 100% plus include costs of the purchase price of a new property.
Please call us on 1800 755 976 and one of our mortgage brokers who specialises in Low and No Deposit Loans will call you to discuss your situation in detail.
Or Fill Out the Express Enquiry Form on the Right (This does not affect your credit rating)