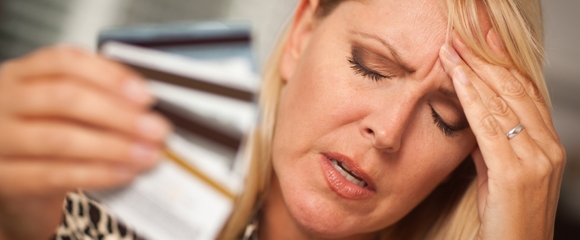 Debt Consolidation Loans
Are you paying too much for your loans? Struggling with Debt?
Do you need a Debt Consolidation Loan?
Credit cards, personal & car loans, short term finance.... all have high interest rates. You can save up to 40% on your repayments by Consolidating them into one easy monthly repayment.
Are you struggling to keep up with loan repayments and find your debts are spiralling out of control? Each month will be costing you more than it should in high interest and Debt Collection phone calls may be close by. There are many options that could save you thousands.
We have been helping people with Debt Consolidation for over 9 years using retail lending products to structures that suit your situation. We know from experience which banks want to do business with you and structure solutions to ensure your consolidation process maximises savings and provides the quickest pathway to approval.
There are two main Debt Consolidation loans options:
Consolidate into your existing home loan, or
Replace your debts with a single personal loan.
Contact us now to explore your options or complete our fast form below
You Don't Need Property to Consolidate - Whilst consolidating debt into a home loan is very effective, you do not need to have property to consolidate your debts!
Is Your Loan in Arrears of Over the Limit? - There are options available for you.
Do you have Paid or Unpaid Defaults? There are options for you.
Have you been Bankrupt in the past? There are options for you.
Why Use Us?
Your chances in obtain a finance are much greater when considering a range of lenders rather than just one single financial institution. The reason for this is that each financial institution has its own loan criteria and guidelines and if your loan application does not fit their guidelines it will most likely be refused.
What Banks Will Consider My Loan?
We have over 35 different lenders and carefully match your loan application to the most suitable lender prior to submission. We provide a detailed outline of the loan structure to clarify; rate and repayment options, fees (if applicable), loan features, lender assessment time frame. This is to ensure transparency and clarify the application settlement process.
"I don't think I would qualify for a debt consolidation loan, are there any other options?"
We offer pathways to other options which are also worth considering if you have been refused a debt consolidation loan or you think you will not qualify for a debt consolidation loan. Contact us for more information.
We would like to start by thanking Dayna at "Investment and Finance Coaching" for all her outstanding help during our loan process – the team at IFCA went above and beyond expectations to insure our loan was a hassle free experience. We went to IFCA in the hopes of sorting out our drowning financial situation, It came to a point when my husband and I were standing to lose everything including our house! With two young boys this to us was not an ideal position to be in. Dayna helped us understand the importance of reducing our debt to only have one loan which in turn has helped us not only keep our house and pay off all those bad debts of credit cards but to free up some extra funds each month. My husband and I would highly recommend their services and will be sure to recommend them to anyone not just for Dept. consolidations for any other services.
Mr. & Mrs. Shepherd
- Western Australia
Debt Consolidation Loans Express Inquiry Form